A BLESSING FOR THE NEW MONTH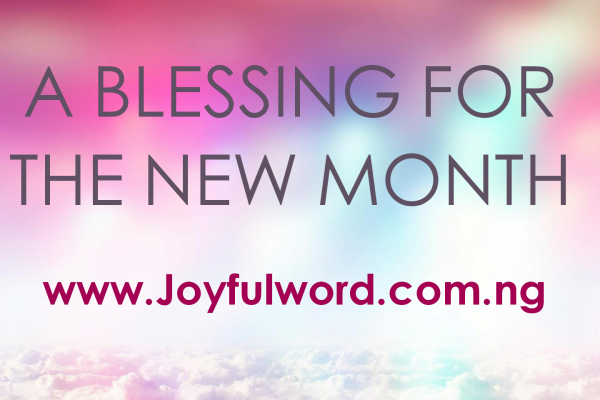 A Blessing For The New Month
Thank you Lord for this new month of February. You were with us last month and everything went well, may your glory go with us so that we shall succeed in this new month.
I Pray that we shall experience God's love and miracle as never before. May our steadfastness and perseverance win us God's favor and blessings in abundance. Amen.
Good morning dearest one. Smile😊 and be cheerful as you begin this new month. And May the Almighty God bless you: the Father and the Son and the Holy Spirit. Amen.