A BLESSING FOR THE NEW MONTH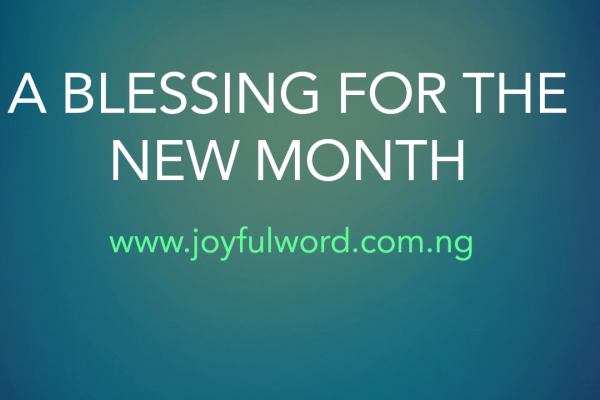 A BLESSING FOR THE NEW MONTH OF MAY
May the month of May bring you joy and peace and may God bless your effort so that you will be successful in the work you do. Amen.
Forget about the past, stay focused and be determined to right your wrongs and do things differently and better in this new month.
May God be with you, inspire you and give you a good heart. May he lead you to victory over everything that may burden your life. Amen.
Pray and have faith in God and He will see you through. It is the month of Our Mother Mary, remember to pray your Rosary everyday in her honour.
Smile😊as you begin this new month and keep doing your best always. And may the Almighty God bless you: the Father and the Son and the Holy Spirit. Amen.