A WORD FOR TODAY 13 FEB 2019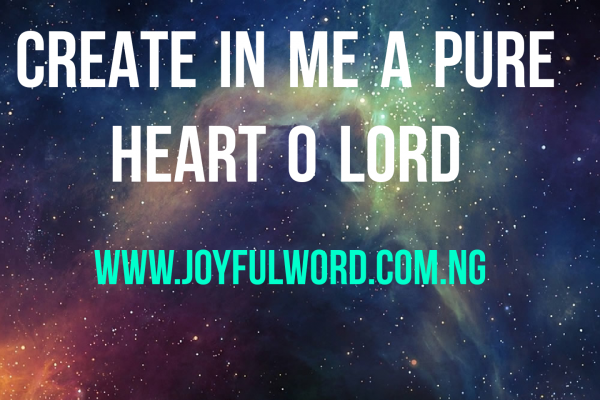 A WORD FOR TODAY
If we intend to live in a house and be healthy, we must make sure that we keep the house clean always. We must always sweep out dirts and other things that will make us not to be comfortable staying in your home.
If we are going to be happy in life, we must make sure that our heart is kept pure from any defilement because whatever happens to our heart will affect the whole body.
For our heart to be pure, we must make sure that we feed it with the right things. If we do not take care of our heart by constant cleansing and purification, it will get dirty and what will come out of our mouth will become ugly, wicked, bad and destructive.
Taking care of our heart and soul should be our top priority. Looking good on the outside but dirty on the inside is not good for us as God's children, because God is holy and He wants us to be holy too.
We must draw closer to God always so that He will wash us clean of our imperfections and make us worthy to be in His presence. When our heart is clean and pure we will bear fruits of holiness for God. We will speak righteously and win souls for Him. Therefore, everyday we stay on earth is an opportunity to purify ourselves of every stain of sin so as to worthy to to meet the Lord on the last day.
Good morning dearest one. Smile😊 as you do your work and do have a peaceful day. may God's mercy be upon you and may your effort to keep your heart clean always bear fruits in abundance. Amen. And May the Almighty God bless you: the Father and the Son and the Holy Spirit. Amen.
*Meditation:* Genesis 2:4-9,15-17/Psalm 104:1-2,27-30/Mark 7:14-23
*Watch-Word:* Blessed the Lord O my soul!
The work of making our heart pure is something we must do daily so as not to give dirts chance to take over.#Clean your heart from dirt.