A WORD FOR TODAY 13 JAN 2019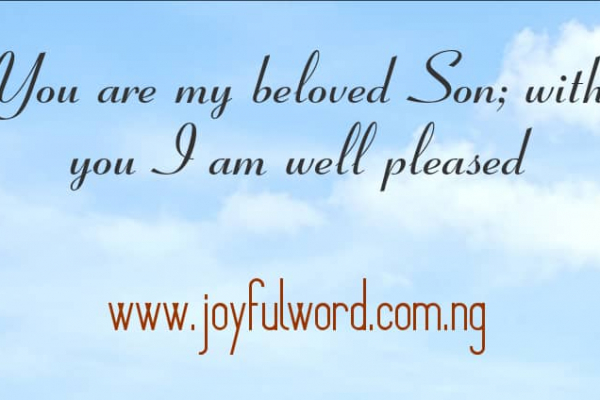 A WORD FOR TODAY
Today we celebrate the feast of the baptism of the Lord which will mark the end of the Christmas season.
Baptism marked the beginning of the public ministry of Jesus Christ. He was baptised not because He had any sin but in order to fulfil all righteousness. He identified with us sinners in order to save us from sin. He sanctified the waters of baptism for our cleansing, purification and salvation.
Through baptism we are made God's children and members of the Church. We share in the priesthood of Christ, His kingship and in His life as a prophet.
Through our baptism we come to share in the life of Christ. A life of holiness, love and sacrifice. It should be our responsibility to strive everyday to live our lives as those who have been redeemed and shun evil and sin.
We are God's beloved children who have been saved by Christ, let us make effort to walk in the light and live as God's children until the time when we shall reunite with the Father in heaven.
Good morning dearest one. Smile😊as you begin your day and do have a Blessed Sunday. May the grace and Spirit you received at your baptism continue to lead you aright till the end of time. Amen. *And May the Almighty God bless you: the Father and the Son and the Holy Spirit. Amen.
*Meditation:* Isaiah 40:1-5, 9-11/Psalm 104:1-4, 24-25, 27-28, 29-30/Titus 2:11-14; 3:4-7/Luke 3:15-16,21-22
*Watch-Word:* You are my beloved Son; with you I am well pleased.
At baptism we received the Holy Spirit, we must let the Spirit lead us always so that we will do good and avoid evil.