A WORD FOR TODAY 16 MAY 2019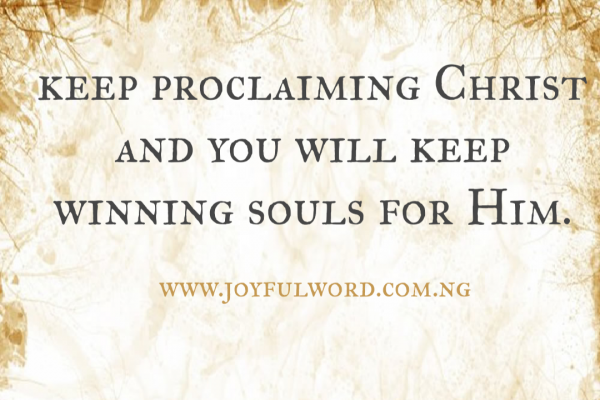 A WORD FOR TODAY
Serving God in humility is actually the true secret of happiness. We can never claim to be disciples of Jesus if we are not ready to place ourselves at the service of others just like Jesus did. He was sent by the Father and He did the will of the Father and He has sent us as He was sent and we ought to obey Him and carry out His mission.
The message we carry is not ours, but it has been given to us by God and we are channels through which it will be delivered. We must be ready and serious at all times to proclaim this message whenever the opportunity presents itself for that to be done.
Courage is very much needed if we are going to profess our faith and proclaim the name of Christ. We should not be afraid, instead, we should strive always to be 'alter Christus' another Christ and work hard everyday to let others encounter Jesus through us.
The servant-leadership style is what we must follow if we intend to be like Jesus. He was God, but in obedience He humbled Himself and gave His life as a ransom for others. He was at the service of humanity for the salvation of their souls and that should be our primary assignment as His followers.
We are God's servants and He has chosen us to serve Him in the people. Never let anything stop you from fulfilling your obligation as a disciple of Jesus.
Good morning dearest one. Smile😊as you do your work and do have a wonderful day. May Jesus give you the strength to keep proclaiming His name at all times. Amen. And may the Almighty God bless you: the Father and the Son and the Holy Spirit. Amen.
Meditation: Acts 13:13-25/Psalm 89:2-3,21,22,25,27/John 13:16-20
Watch-Word: Serve others like Jesus Always!
Keep proclaiming Christ and you will keep winning souls for Him.