A WORD FOR TODAY 20 MAY 2019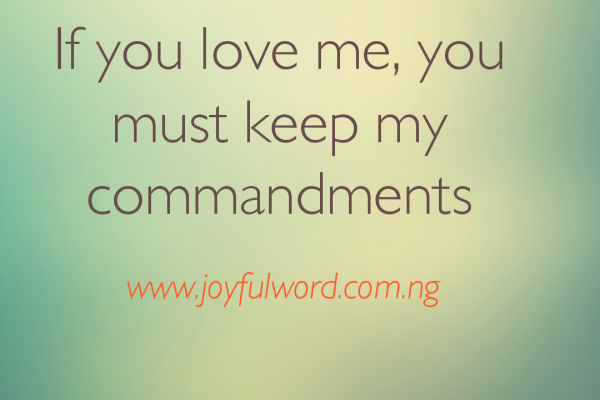 A WORD FOR TODAY
The more they attacked and persecuted the apostles not to preach the Good News and not to witness in the name of Jesus, the more they courageously moved from place to place preaching the Word and the power of God was manifesting in them. God worked miracles through them, in such a way that the people wanted to offer them sacrifice as if they are gods.
They did not ascribe the glory to themselves, but quickly returned all the glory to God who was only using them as instruments to make His name known. We must be like them, proclaiming Christ everywhere in words and deeds and God will use us as channels of healing, restoration, deliverance and salvation to those who come in contact with us. We must however be careful not to take the glory that is due to God to ourselves
It is by the power and grace of the Holy Spirit that came upon the apostles on the day of Pentecost that they could go out and witness for the truth. Jesus tells His disciples in the gospel that the Holy Spirit will come and that He will teach them and remind them of the things they have forgotten.
We must get a special attachment to the Holy Spirit we have received at baptism. We must let Him make use of us as a channel. We must listen to Him and obey the commandments of God and do the things He had laid down for us to do in order to have life.
To love God is to live in love and when we do that, He will dwell in our hearts and reveal Himself to us and make use of us to bring joy and peace and mercy to others. Since we profess our love for God we must be ready to do His will and follow Him wherever He leads us and that will always be the best for us.
Good morning dearest one. Smile😊as you do your work and do have a blessed New week. May God use you to touch lives positively. Amen. And may the Almighty God bless you: the Father and the Son and the Holy Spirit. Amen.
Meditation: Acts 14:5-18/Psalm 115:1-4,15-16/John 14:21-26
Watch-Word: Not to us, Lord, but to your name give the glory
The love we have for God must move us to keep His commandments and to love others as we love ourselves.