A WORD FOR TODAY 28 AUGUST 2019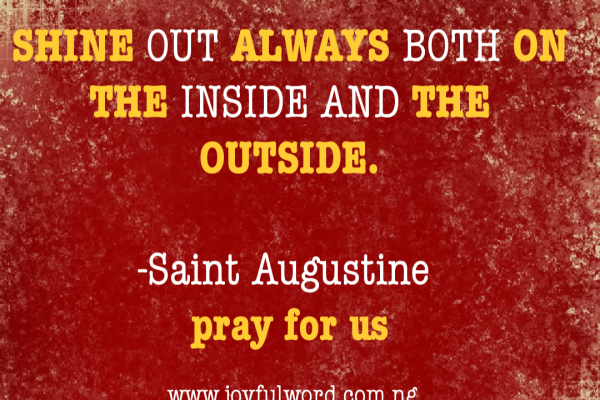 A WORD FOR TODAY
To know God and to be a worker in His vineyard is not a guarantee for you to fold your hands and be lazy, thereby becoming a burden on people. There is need for us to work hard everyday to be selfless and to grow the faith of those who are placed in our charge and not to manipulate and 'milk them dry'.
This was part of the example that saint Paul laid down for the Thessalonians when he ministered to them. He not only spoke the word of God to them but lived it out personally in such a way that the people could see him practise what he preached.
Our calling as disciples of Jesus is to constantly proclaim the Good News in a manner that is pleasing to the Lord, that is, not in our standard, but according to God's will. We must show good examples in word and deed to those who look up to us so that the things we say will make sense to them when they see us do what we preach.
If we are going to be good teachers and ministers of the gospel, we must be ready to look at the example of our Lord Jesus Christ and do what He did. He lived as the light of the world and those who followed Him never walked in darkness. We must strive not to be hypocrites, who will shine on the outside, but will become very dirty on the inside. We must make every sincere and honest effort to see that what we do is not different from what we say and we must not condone evil or support those who do it, instead we should continue to make effort to purify our hearts so that we will serve God better in the people.
Today the Church celebrates the memorial of saint Augustine, a bishop and doctor of the Church. He was born a Christian, but later lapsed in faith and wandered away in search of the truth. However through the prayers of his mother saint Monica and the teachings of saint Ambrose, he was converted back to Christianity, baptised and trained to become a priest and later was made a bishop and also declared a doctor of the Church.
We must learn from Him to always seek the face of God and to be with Him, for it is only in God that our soul shall find the rest, satisfaction and fulfillment it truly seeks, needs and desires. As he said in His confessions, 'Our soul is restless until it rests in God'. After his conversion, he never looked back, but spent his life proclaiming the Good News, teaching and shepherding the flock of Christ.
Good morning dearest one. Smile😊as you do your work and do have a wonderful day. May your effort to live a good life for Christ always yield abundant fruits. Amen. And may the Almighty God bless you: the Father and the Son and the Holy Spirit. Amen
Meditation: 1 Thessalonians 2:9-13/Psalm 139:7-12/Matthew 23:27-32
Watch-Word: Walk in a manner worthy of God who has called you.
We must live as children of the light and show people the way to Christ in words and deeds. This is the best way to be happy in this life and hereafter.