A WORD FOR TODAY 5 SEPTEMBER 2019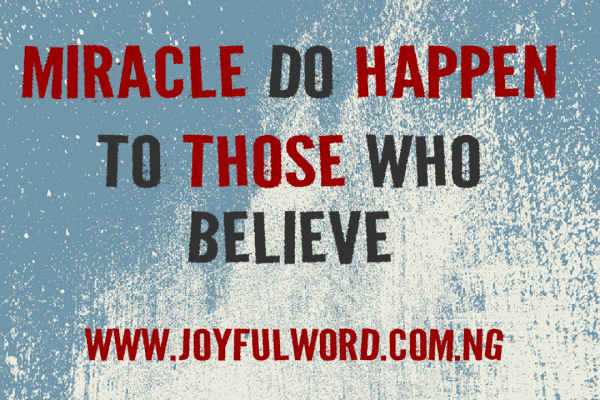 A WORD FOR TODAY
When we listen to God's voice and obey His commands we are bound to experience His goodness as Simon did in the gospel reading of today. He laboured through the night in a profession he knows so well how to do, but caught nothing, however, when he hearkened to the voice of Jesus and put down his net into the deep, he caught so much fish.
God can never lead us astray and we need to listen to His voice on a daily basis and act in accordance to His command. We must be ready to follow Him and to do what He wills. It is only in this manner that we are going to experience His miracle which happens around us everyday but can only be perceived by the 'eyes' that see.
We must be generous to let God make use of us at all times so that we will become beneficiaries of His blessings. Simon offered his boat to Jesus to proclaim the Good News and in the end Jesus rewarded him with a great catch of fish and even more, he was now given the responsibility to begin to catch men.
Simon was tired, but he refused to give up and had to make the final effort when Jesus asked him to 'put out into the deep and let down your net for a catch.' He initially complained, but had to act because Jesus has spoken and at the end of that experience, he was contrite and humble and asked Jesus to depart from him, but Jesus raised him up and made him a vessel for the propagation of the gospel.
We must never give up since we have God by our side. If we try and it does not work, we should try again and again until we find a breakthrough, because he who gives up at one try without perseverance will never be victorious.
God can do all things and His time may not be our time, but with Him all things are possible. We need to grow our level of trust in Him and believe in Him to make things happen even when we think that it is not the opportune time. Miracle do happen when we put our trust in God and act according to His command.
Good morning dearest one. Smile😊as you do your work and do have a wonderful day. May Jesus give you the grace to listen to his voice and obey Him at all times Amen. And may the Almighty God bless you: the Father and the Son and the Holy Spirit. Amen.
Meditation: Colossians 1:9-14/Psalm 98:2-6/Luke 5:1-11
Watch-Word: Follow me says the Lord, and I will make you fishers of men.
Miracle do happen to those who believe. Therefore, never give up, but put your trust in God and you will experience it at the appointed time.