THE SALVATION OF THE JUST COMES FROM THE LORD(Genesis 46:1-7,28-30/Psalm 37:3-4,18-19,27-28,39-40/Matthew 10:16-23)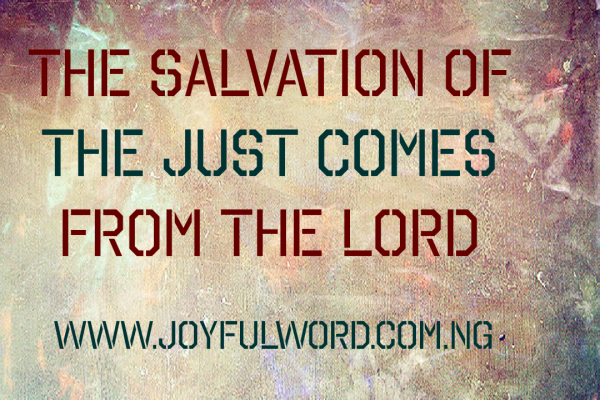 THE SALVATION OF THE JUST COMES FROM THE LORD
(Friday, July 12, 2019)
The gospel for this day is brief and to the point. Jesus tells His disciples that they are about to be sent out to spread His word. They will be like sheep among the wolves when they do this. The wolves represent those who would hand them over to the authorities, scourge them, or make them bear witness in the courts. He assures them that they will be able to defend themselves.
Jesus urged them to be as shrewd as a serpent, but as gentle or simple as a dove in their interactions with others. When the time comes, the Spirit of the Father will speak through them.
The Gospel emphasizes the troubles and contradictions we Christians have to suffer because of Christ and the Gospel, and how we must stand firm and persevere to the end. Jesus promised us: «I am with you always, until the end of the age» (Mt 28:20); but He did not promise his disciples an easy journey; on the contrary, He told them: «Everyone will hate you because of me» (Mt 10:22).
Though promised to be with us, Christ did not assure us that we will operate in another world but in this world and not somewhere else; we do not give up our earthly citizenship nor do we deny our honest contribution to sustain and improve our world; our civic duties are also Christian duties.
Jesus said that His followers are in the world, but do not belong to the world (Jn 17:14-15). We do not unconditionally belong to the world, we only belong to Jesus Christ and to the Church. Christ promised us that whoever perseveres will be saved.
This is a constant indication that we will be tested because of our faith but we are assured that the Father is with us. As we continue our journey let us remember that God has promised to be with us, to be our guide, and to help us to find the courage to spread His word.
Let Us Pray: Lord Jesus, give me grace to remain steadfast in serving you so that I will receive eternal life. Amen.