GOD IS READY TO SAVE US WHEN WE TRUST IN HIM (Daniel 3:14-20,24-25,28/Daniel 3:29-31,32-34/John 8:31-42)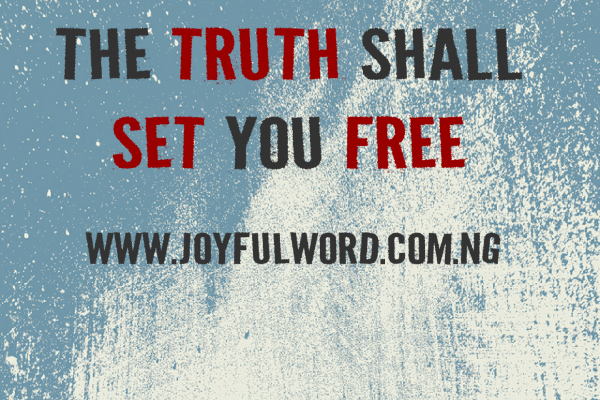 GOD IS EVER READY TO SAVE US WHEN WE TRUST IN HIM
(Wednesday April 10, 2019)
Today in the first reading, we are presented with the popular story of Nebuchadnezzar, Meshach, Shadrach and Abednego. The faith of these three young men was tested by the King Nebuchadnezzar and they proved themselves worthy to be addressed as the faithful servant of God. What they did was not done out of ignorant, but they were fully aware of their action. They manifested their faith without fear or favour before the King and the people.
Their statement and boldness before the King prove the type of faith they have in God, whom they placed all their trust. Here are the words of these three young men that got King Nebuchadnezzar highly infuriated "Your question hardly requires an answer: if our God, the one we serve, is able to save us from the burning fiery furnace and from your power, O king, He will save us; and even if He does not, then you must know, O king, that we will not serve your god or worship the statue you have erected"
This statement indeed is a lesson for us especially when we are at the crossroads of life. God is always with us even in the darkness of life. When it seems that we are no longer seeing God in our journey of life, let us never lose hope because that is the time He is very much closer to us. Meshach, Shadrach and Abednego knew the God they were worshipping and knew also that He is ever ready to save them from the threatening of the King.
They went further to add a clause that marveled everybody even the King himself "that even if their God is not able to save them from the hands of the King, that they will not sin against Him by worshipping the statue of the King. They claimed that their God will help them. And if they were not freed from the fire, they will still worship God. God recognized their faith and they were saved. Amazed, King Nebuchadnezzar was converted and told everyone to worship the God of the three. The king could not force them to believe his own God. Physically they were under the King but spiritually, they are with God. The king possessed their bodies but God had their mind, heart, strength, and person. Let us, dear brothers and sisters, not to allow the so many Nebuchadnezzars that surround us to prevent us from manifesting our faith in God. The Nebuchadnezzar around us can only touch our bodies not our souls if and only if we placed our trust in God as the three young men did in the reading and God did not allow them to be put to shame rather He elevated them thereby making His name to be known throughout the land. Christ in the gospel of today enjoins us to always seek the truth and to remain in it. That it is only the truth that will set us free. Truth is remaining faithful to God.
We attain true freedom by being obedient to God. To be enslaved by God and not by sin is being truly free. Faithfulness to God makes us conquer sin that enslaves and let us experience holiness which frees.
Let Us Pray: Lord Jesus, give me the grace to remain steadfast in following you and may your glory save me from the hands of the evil one. Amen.