Homily for Solemnity of Epiphany Jan 6 2019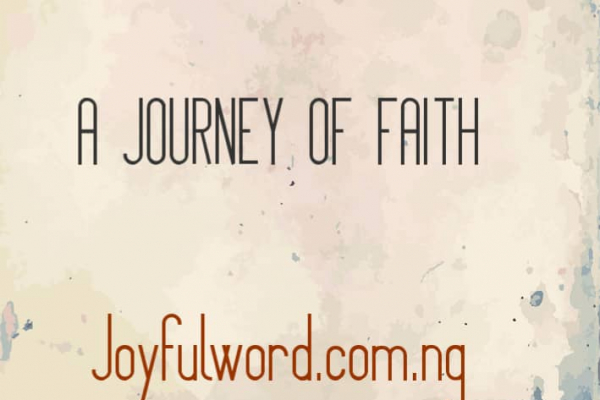 *A JOURNEY OF FAITH*
(Isaiah 60:1-6/Psalm 72:1-2,7-8,10-13/Ephesians 3:2-3,5-6/Matthew 2:1-12 The Solemnity of the Epiphany of the Lord)

Today the Church celebrates the feast of Epiphany, the visit of the three wise men or Magi to Jesus, the new born King. The journey of these three wise men is one of the fascinating and interesting stories in the gospel.
It is a journey that has a symbolic meaning from the beginning to the end. It is a journey of faith that began with a symbolic sign-a special star and ended up with the presentation of symbolic gifts of Gold, Frankincense and Myrrh.
It is a journey that began in an ordinary way and ended up in an extraordinary way. The story of the three wise men presents to us the three kinds of Christians or people we have in the world. Those who have found God and serve him; those who have not found God and seek him, and those who live not seeking, or finding him.
The question we have to ask ourselves as we celebrate this feast today is; which group do we belong among these three kinds of people? The three Magi in the Gospel of today belong to the second group. They were pagans prompted by the sign they saw, they embarked on a journey of seeking and searching for God.
They were called "Wise Men" because they followed celestial signs that led them to Christ. They were not discouraged despite the challenges and huddles they met on the way. They persevered from the beginning to the end and eventually accomplished their mission of finding God.
They found the new born King and worshipped Him. The Magi were happy because this journey that took them weeks if not months ended up well. It was not an exercise in futility because their faith was strong enough to sustain them to overcome the challenges they met. At the end of the story, the Magi migrated from the second group to the first group of those who have found God and serve Him.
Today we are called upon to emulate these three wise men in our quest and search for God. In the first place, we must seek God if we want to find Him with a sincere heart, with perseverance and patience as the Magi did. If we have already found Him, we must not relax but rather we have to serve Him. We can only find God when we constantly seek Him with undivided hearts. Those who honestly seek God will definitely find Him.
Let us pray: Lord Jesus, give us today strong faith, perseverance and patience in our daily struggle to find you and when we find you may we serve you until the end of time. Amen.