I AM WITH YOU ALWAYS SAYS THE LORD, DO NOT BE AFRAID(Acts 13:13-25/Psalm 89:2-3,21,22,25,27/John 13:16-20)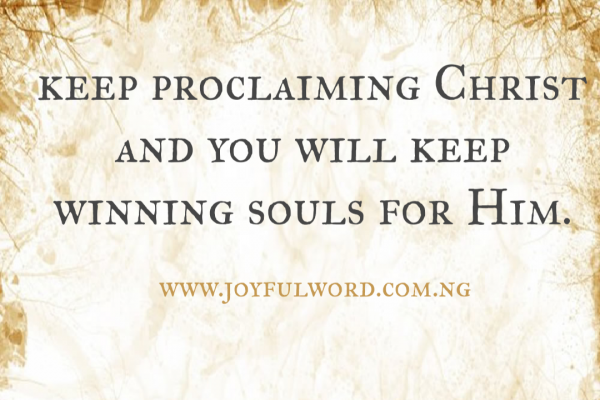 I AM WITH YOU ALWAYS SAYS THE LORD, DO NOT BE AFRAID!
(Thursday, May 16, 2019)
The first reading today presents us with the journey of St. Paul and his companions from place to place spreading the Good News. on this day we are called to continue the good works of the Apostles, as St. Paul and many other disciples of the Lord who have testified before the people about God and His many good works, and ultimately, ending in the perfect fulfilment of all that God has promised His people, and what the Apostles was testifying about.
St. Paul was not afraid to speak up for his faith in God, and he revealed before the Jewish people in today's first reading passage, about the Lord Jesus, despite the threats which the Pharisees and the elders from Jerusalem had given, against all those who taught and preached in His Name. He was not afraid of all those threats and continued to speak in the Lord's Name courageously. In the Gospel of today, Jesus braces His apostles for the life and ministry of a disciple. The standard is Jesus Himself. Jesus lived in poverty, humility, love, and peace among others. Most of all, like a Good Shepherd, He gave His life for us all. His life is worth our salvation. Nothing will stop Jesus from saving us. He loves us that much.
The washing of the feet was an act and a symbol of great humility and service by Jesus. He was the Master yet He did what a slave does for His Master. His status comes second to His mission. Jesus, through the apostles, entrusted to us the responsibility of preaching the Good News. Our baptism demands that. He also demands that nothing, even our own lives, should stop us from doing and fulfilling our mission. As St. Paul said, "Nothing can separate us from the love of God." We bring everything with us to proclaim the Good News. We accept what is offered by situations in order for us to do good and show God's love for us. We humbly obey and follow God's will. Titles and positions are not our masters. We master and use them to bring the Good News to everyone. When Jesus had washed the disciples' feet, He said to them: "Amen, amen, I say to you, no slave is greater than his master nor any messenger greater than the one who sent him." John 13:16 If we read between the lines, we can hear Jesus telling us two things. First, that it's good to see ourselves as slaves and messengers of God, and second, that we are to always give the glory to God.
These are important points to live in our Christian spirituality We should never fear the idea of being a slave of God. Slavery to God should be our goal. Why? Because God is the one we should want as our master. In fact, we should desire God as our Master even more than we desire to be our own master. God will treat us better than we treat ourselves! He will dictate to us a perfect life of holiness and happiness and we will be humbly submissive to His divine will. And what is more, He will give us the necessary means to achieve all that He dictates to us if we let Him. Being a "slave of God" is a good thing and should be our goal in life.
Let Us Pray: Lord Jesus, give me grace to witness for you without fear and may your love abide in my heart always. Amen.