A BLESSING FOR THE NEW MONTH OF OCTOBER 2019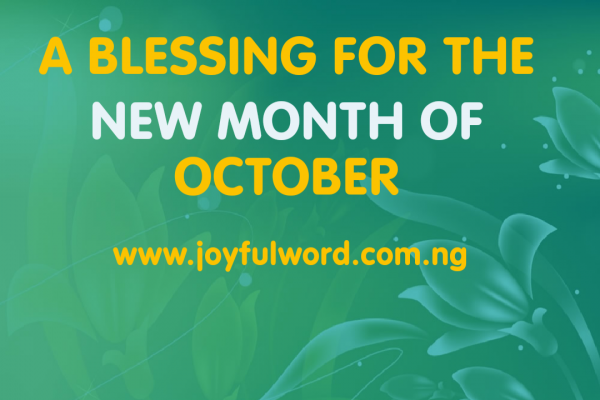 A BLESSING FOR THE NEW MONTH OF OCTOBER 2019
In this month of October the Lord will answer you when you call upon Him and He will let His face shine upon you. The Word of God in Joel 2:32/Psalm.116 shall be fulfilled in your life. Amen.
It is the month of our Blessed Mother the Virgin Mary, honour her with the prayer of the Rosary during this October devotion and she will intercede for you and obtain for you the graces you need to overcome in this life.
May God come to our aid in Nigeria and help us to overcome all our challenges. Amen.
Good morning dearest one. Smile😊 as you begin your day. May good things come your way and may you experience God's miracle in abundance in this month. Amen. And may the Almighty God bless you: the Father and the Son and the Holy Spirit. Amen.