A WORD FOR TODAY 10 MAY 2019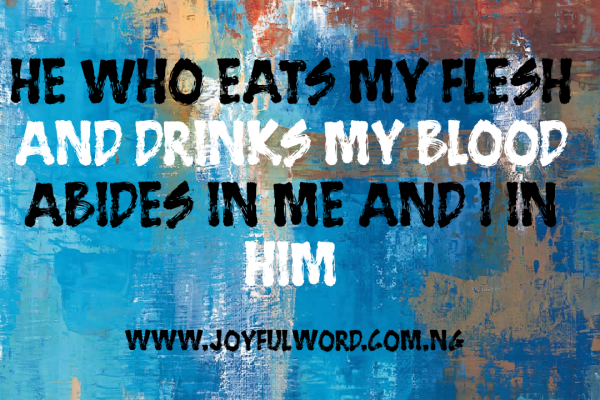 A WORD FOR TODAY
One of those who persecuted the early Christians and the Church was Saul and he did this until he had that famous encounter on his way to Damascus as recorded in the first reading of today. The light of Chist shone on him, the darkness of bitterness and hatred left him and the love of Christ overshadowed him and he was transformed.
The conversion of saint Paul was dramatic, but it was for a purpose. He felt he has all the powers to do whatever he wills, but the Lord humbled him so that he will submit to the greatest of all powers. He was a killer, before he met Christ, but after the encounter he was transformed to become a chosen instrument to proclaim the Good News for the salvation of souls and he did it with his whole mind and heart until death.
God is willing to make use of us as instruments if we make ourselves available to Him. It does not matter how our past has been, if we repent of our sins and accept Him as our Lord and Master, He will transform us into instruments that will win souls into His kingdom and bring glory to His name.
Jesus in the gospel reading of today continued to teach His disciples about the food and drink that gives life which is His flesh and blood. He gave us this sacrament of the Holy Eucharist celebrated in the Church as food for our soul and when we worthily participate in it we shall receive life.
By receiving the body and blood of Christ, He abides in us and we abide in Him and in that way He gives us the strength to live for Him in this life, proclaim His name, die for His sake and also rise with Him so as to eternally live with Him in His kingdom.
What is stopping you from participating in the Eucharistic banquet? Reconcile with Jesus today through the sacrament of penance and return back to feed from the table of the Lord and your life will be transformed and become meaningful once again. Jesus is waiting for you, just rise and come back to Him and He will help you. Do not starve your soul anymore, feed it with His body and blood and you will come alive again.
Good morning dearest one. Smile😊as you do your work and do have a magnificent day. May your encounter with Jesus today bring life to your soul. Amen. And may the Almighty God bless you: the Father and the Son and the Holy Spirit. Amen.
Meditation: Acts 9:1-20/Psalm 117:1,2/John 6:52-59
Watch-Word: He who eats my flesh and drinks my blood, abides in me and I in him, says the Lord!
The body and blood of Christ is food for our soul and we must feed on it worthily and always if we intend to have life.