A WORD FOR TODAY 15 JUNE 2019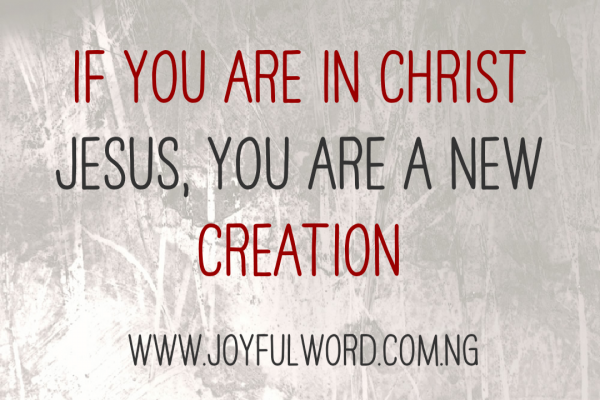 A WORD FOR TODAY
Our Lord Jesus Christ through His death and resurrection has reconciled us to the Father and has given us the ministry of reconciliation, therefore we are now His ambassadors and we must try to represent Him everywhere and anytime.
To be in Christ is to have a new identity, for anyone who is in Christ has become a new creation; the old has passed away, behold, the new has come. What we say or do will let the world know that we are representing Christ who is the light of the world and not darkness.
As His ambassadors we must be known to be truthful and to always avoid doing things that will make us to misrepresent Him who has called us to live for Him and become channels that will spread His love and show the world who He is.
If we are going to do our work well as Jesus' ambassadors, we must strive to live according to His standard. We must live in love and truth and stay away from every work of darkness. We must live in the spirit and not according to the works of the flesh.
We must go on winning souls into God's kingdom by being like Christ in all things and at all times. We must carry the message of reconciliation everywhere, so that those who are yet to come back to Jesus the light of the world, will have the opportunity to do so and be saved.
In love we must keep proclaiming Christ in words and in actions. We must not compromise when it comes to speaking the truth and living it out. We must let others see Christ in us and be inspired to come to follow Him.
Good morning dearest one. Smile😊as you begin this day and do have a fantastic weekend. May God's light shine on your path and may you lead others into this light. Amen. And may the Almighty God bless you: the Father and the Son and the Holy Spirit. Amen.
Meditation: 2 Corinthians 5:14-21/Psalm 103:1-4,8-9,11-12/Matthew 5:33-37
Watch-Word: If anyone is in Christ Jesus, he is a new creation.
Representing Christ entails living a life that will be different from the standard of the world. Love and truth must be supreme.