A WORD FOR TODAY 17 MAY 2019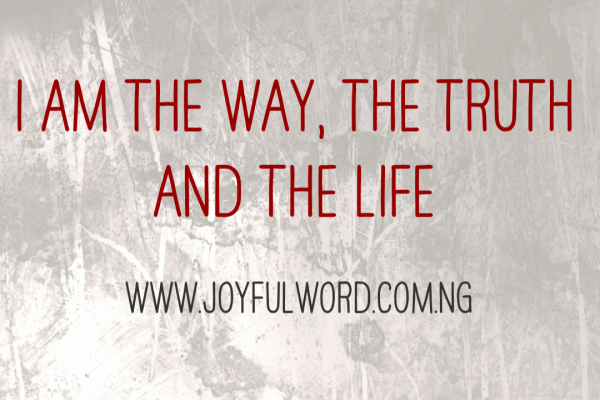 A WORD FOR TODAY
St. Paul continues his proclamation of the Good News of our Lord Jesus Christ without fear. He stood in the synagogue and addressed the people about Jesus and how his death, crucifixion and resurrection has brought us salvation and anyone who believes in Him will be saved.
Witnessing is an attitude and we should try to have it always as followers of Christ. If we do not proclaim Jesus, we will be wasting opportunities to help others come to find salvation in Him, for there is no other name by which we will be saved except in the name of Jesus.
Jesus is the way, the truth and life and we must follow Him if we intend to enter into life. He has given us assurance that He is the way, so there is no need to doubt Him or let other voices distract us from focusing on Him.
He has gone to prepare a place for us and He will come back to take us with Him. This should give us confidence to stay focused and keep witnessing until He returns. He is the way to heaven, He is the way to life, He is the way to fulfilment and anyone who wish to be happy at the end of time must be ready to follow Him.
With Jesus on our side we should not worry or let our hearts be troubled, because He will always take care of us and provide for all we need. He will definitely reward us for the good works we shall do in His name here on earth.
Good morning dearest one. Smile😊as you do your work and do have a wonderful day. May Jesus give you the grace to remain steadfast and to follow Him till the end. Amen. And may the Almighty God bless you: the Father and the Son and the Holy Spirit. Amen.
Meditation: Acts 13:26-33/Psalm 2:6-11/John 14:1-6
Watch-Word: I am the way, the truth and the Life.
Jesus is the way that leads to life, follow Him and you will get to your eternal abode in heaven.