A WORD FOR TODAY 18 MAY 2019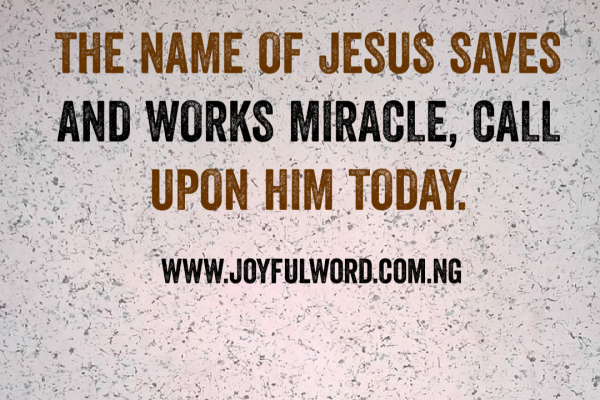 A WORD FOR TODAY
The message of the Good News of salvation must be proclaimed at all cost, because that is what pleases the Lord. Paul and Barnabas did not let the unreceptive attitude of the Jews to stop them from proclaiming Christ, infact, when they resisted the word of God, Paul and Barnabas turned to the pagans and preached to them and many people came to believe in the Lord.
The attitude in following Christ and working for Him is 'forward ever and backward never' We must keep proclaiming Christ even if we are reproached, persecuted or rejected. We must be the light of the nation and others should come to this light through our persistent and radical witnessing.
The One we are to proclaim is Jesus the light of the world. He came from the Father and He obeyed Him and did everything in accordance with His will. He was not afraid to die, but His death brought life to those who believe and He has given us the same command and authority to go out and witness for Him and to do the things that He did.
Miracle, salvation, healing, liberation and so on is possible in His name and we must believe in Him and in the Father who sent Him. We have the ticket from Jesus to receive blessings, but we must use it by praying confidently with faith in His name.
When you ask, do not doubt, but believe in your heart that Jesus will hear you and He will do something for you. His name is the greatest and the most powerful. Everything is possible with Him and He is ready to help us if we put our trust in Him. Why go to other gods or call on other names when you have the Most Holy name of Jesus to speak for you.
Good morning dearest one. Smile😊as you begin your day and do have a splendid weekend. May the name of Jesus speak for you and may you receive what you seek in His name. Amen. And may the Almighty God bless you: the Father and the Son and the Holy Spirit. Amen.
Meditation: Acts 13:44-52/Psalm 98:1-4/John 14:7-14
Watch-Word: If you ask anything in my name I will do it!
Call upon the name of Jesus today with faith and you shall be saved and blessed.