A WORD FOR TODAY 20 AUGUST 2023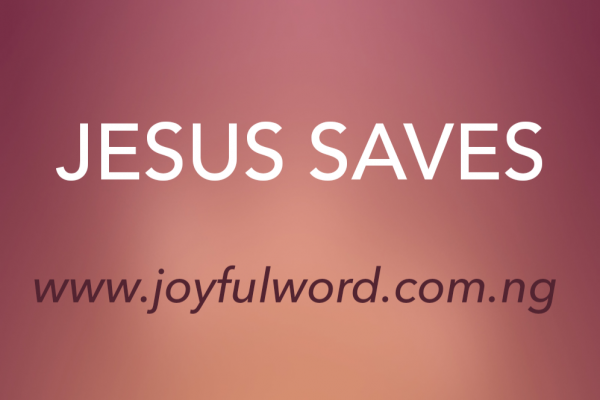 https://www.instagram.com/reel/CwI7LcjMqTf/?utm_source=ig_web_copy_link&igshid=MzRlODBiNWFlZA==
*A WORD FOR TODAY*
*JESUS SAVES THOSE WHO ARE READY*
_"And the foreigners who join themselves
to the Lord, to minister to him, to love the name of the Lord, and to be his servants, every one who keeps the Sabbath, and does not profane it, and holds fast my covenant, these I will bring to my holy mountain, and make them joyful in my
house of prayer; their burnt offerings and their sacrifices will be accepted on my altar; for my house shall be called a house of prayer for all peoples. (Isaiah 56:6‭-‬7)"
*WHO IS A FOREIGNER*
_*Usually, when you are asked, "Where are you from?" The common reply is to report the land of your birth or the place you are coming from. While that is important here, let us see 'foreigners' to mean those who consider themselves sinners and far from God.*_
*WHERE ARE YOU FROM*
Let us in the same way see 'where you are from' to mean all that we have been through, including our bad choices, which have really challenged our relationship with God. All these things do not matter because they are the exact reasons why God wants us to be saved._
*GOD'S PLAN IS TO SAVE THE WORLD*
_For God has consigned all men to disobedience, that he may have mercy upon all. (Romans 11:32)_
_*The readings of today all reveal that God wants everyone to be saved. God is interested in the Jews as well as the people of other nations. No tribe or people can claim that God is only interested in them. No one can claim that either. God is interested in everyone. It may, however, depend on who is interested in God.*_

*Soul search: Do you want to be saved?*
Then Jesus answered her, "O woman, great is your faith! Be it done for you as you desire." And her daughter was healed instantly(Matthew 15:28)._
*SHE NEVER GAVE UP*
_From the gospel, we notice the peculiar interaction between Jesus and the Canaanite woman. Anyone who reads the story can tell that this woman needed something and was ready to do all she could to secure it._
*HOW STRONG IS YOUR FAITH*
_Her faith had a voice. Her faith was displayed in her action, which she was after. This should be the situation with our faith. Can we truly say by the way we talk and act, that we truly want to be saved? Are we showing any positive struggle so that the master can save us? Will anything meaningful happen in your life if Jesus should say let it be done to you according to your faith?_
_*Good morning, dearest one. Happy Sunday. Wear a great smile😊 to church today because Jesus is interested in saving you. And may the Almighty God bless you: the Father and the Son and the Holy Spirit. Amen.*_
*Meditation:* Isaiah 56:1, 6-7 /Psalm 67:2-3, 5, 6, 8/Romans 11:13-15, 29-32/ Matthew 15:21-28
*Watch-Word:* O God, let all the nations praise you!
_*Will anything meaningful happen in your life if Jesus should say let it be done to you according to your faith?*_
(Twentieth Sunday in the ordinary time. Year A)
*© Rev. Fr. Augustine Eleke*