A WORD FOR TODAY 30 DEC 2018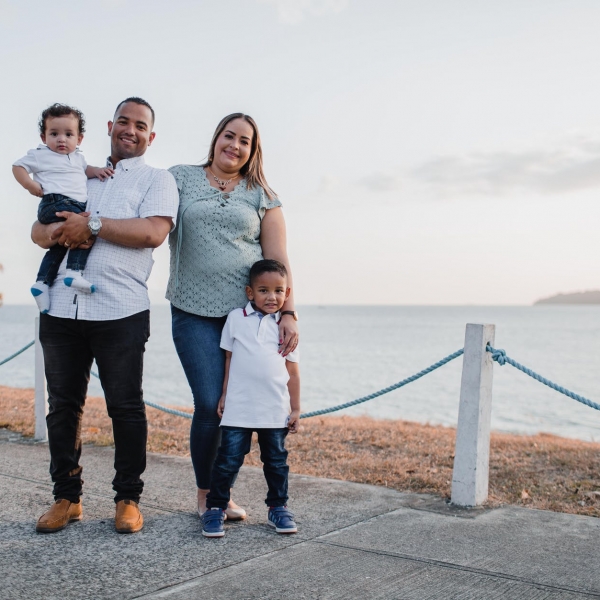 Today we celebrate the feast of the Holy Family of Jesus, Mary and Joseph of Nazareth. It is the feast that reminds us of the wonderful examples that this family of has laid down for us to emulate.
Respect and honour should form the bedrock of every family that wants to be like the Holy Family of Nazareth. Jesus respected Mary and Joseph and He honoured them and they did the same to Him.
Any family that wish to stay together in good times and in bad must make love to be the foundation upon which they stand. The family of Jesus radiated love irrespective of the challenges they faced as a family and we must learn from them to always have love in our heart for the members of our family.
Jesus remained humble and obedient to His earthly parents irrespective of the fact that He was the Son of God. We must learn to be humble and treat our parents well even if they are old or weak as we have in the first reading and in the gospel. This will definitely make us to receive God's blessings.
The Christian family is the Domestic Church and it has the task transmit faith, transmit life, educate the offspring and to make meaningful contributions that will develop the society.
The advice of saint Paul in the second reading of today should be taken to heart. Every family should put on compassion, lowliness, kindness, meekness, patience, forgiveness, love, peace, thankfulness and so on. All these will definitely help our own family to be like that of Jesus, Mary and Joseph.
Good morning dearest one. Smile😊and do have a wonderful Sunday. May The blessings of the Holy Family come upon your home and give you peace. Amen. *And May the Almighty God bless you: the Father and the Son and the Holy Spirit. Amen.
Meditation: Sirach 3:2-6,12-14/Psalm 128:1-5/Colossians 3:12-21/Luke 2:41-52
Watch-Word: Blessed Are all who fear the Lord and walk in His ways.
When the family communicate love, they will form a community with one mind and heart.#Let love lead!