A WORD FOR TODAY 7 MARCH 2020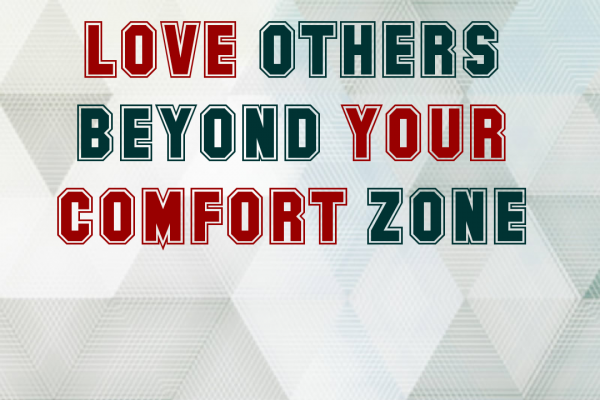 A WORD FOR TODAY
LOVE OTHERS BEYOND YOUR COMFORT ZONE
Love is a beautiful thing and anyone who experiences it will definitely feel happy. However, when it is not expressed in the manner that will be pleasing to the Lord, it can also bring sadness.
Jesus reminds us in the gospel reading of today that if we are going to love as He has loved us we must raise the bar from the ordinary to the extra ordinary level. We must not love when we feel comfortable to love, but we should love even when it is most inconveniencing.
To love within our comfort zone is fine, but the icing in the cake will be to step it up and be like Jesus and love beyond our comfort zone. This is is the best and it pleases the Lord more than anything we can imagine.
To love beyond your comfort zone is to be ready and willing to do good to those who have hurt you and caused you pain. You will not pay them back evil with evil, but you go out of your way to do good to them. Indeed to truly love like Jesus, you must be ready to die for others like Jesus did.
To be perfect like God we must love like Him and live our lives in obedience to His commandments. We cannot be like Him if we hate and seek for revenge. We must bear pain and accept inconvenience for His sake and in that way we will simply be another Christ in the world.
Good morning dearest one. Smile😊as you do your work and do have a splendid weekend. May Jesus give you the grace to love even when it hurts. Amen. And may the Almighty God bless you: the Father and the Son and the Holy Spirit. Amen.
Meditation: Deuteronomy 26:16-19/Psalm 119:1-2,4-5,7-8/Matthew 5:43-48
Watch-Word: Be perfect as your heavenly father is perfect.
Do something to help others even when it will not be to your advantage, because God Himself will reward you in due time.
(Saturday of the first week of Lent. Day 10)