A BLESSING FOR THE NEW WEEK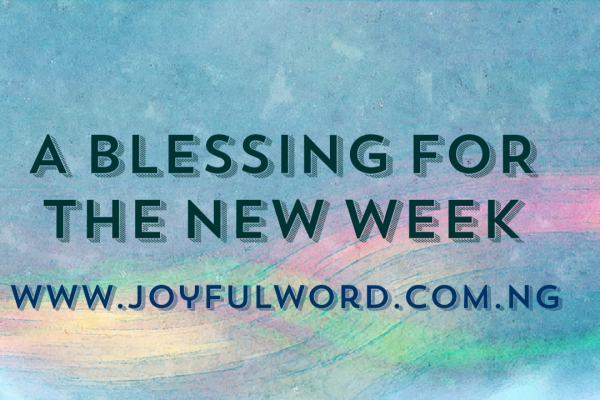 A BLESSING FOR THE NEW WEEK
May God be praised for the gift of life and may He lead you in all that you shall do in this new week so that you will be fruitful and successful.
May your hardwork be divinely touched so that you will have blessings of God flow to you and to those around you. Amen.
May the lord supply all your needs according to His riches in glory in Christ Jesus as stated in Philippians 4:19. Amen.
Good morning dearest one. Smile😊as you begin your day. Go out with faith. Be kind and peaceful. Do your best in whatever you do and put your trust in God to bless you and keep you safe. Amen. And may the Almighty God bless you: the Father and the Son and the Holy Spirit. Amen.